Director's Message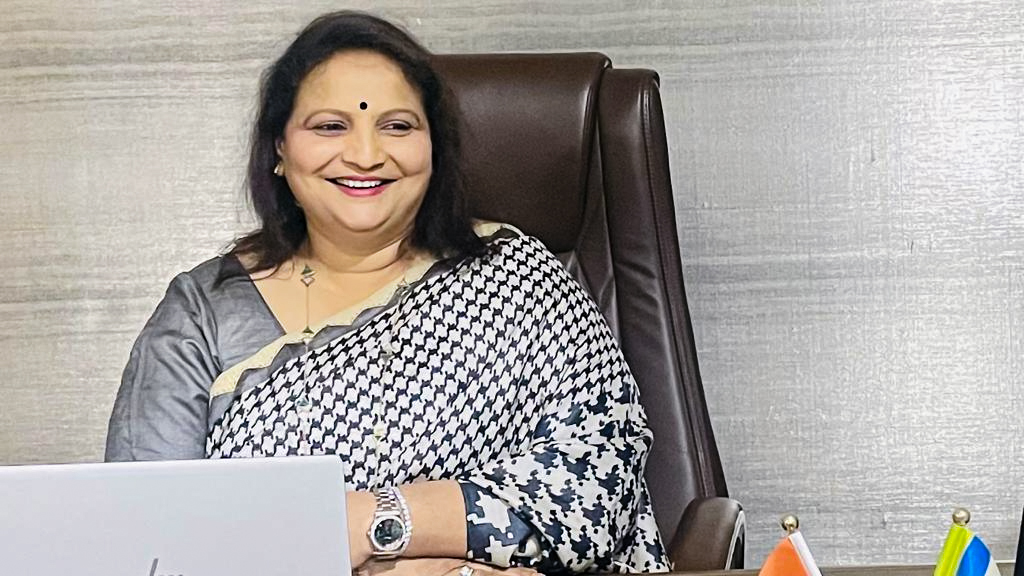 Mrs. Nitu Bothra
Director
"A good education is a foundation for a better future." – Elizebeth Warren
This insightful quote resonates with our own basic beliefs and we at BIS are responsible for nurturing students to become confident future leaders and compassionate global citizens of tomorrow. We believe that each child is born with a gift from god, and at BIS, it is our resolute and unflinching aim to identify the inherent talents in each student and to provide an environment that nurtures their qualities further.
In a world constantly besieged by comparisons, grades and myopic ideas of success, suppress a child's growth, at BIS, our singular aim is that every child learns to believe in themselves and their dreams and to pursue them with every ounce of confidence and competence. 
We at BIS strive to help each and every child identify their purpose by unstintintly supporting their discovery; every step of the way. 
Every child possess the qualities of an uncut diamond; the more we polish, the brighter will their personalities shine, and equally unbreakable will be their determination to achieve their goals.
We do this through our high-quality academic benchmarks supplemented through experiential as well as, hands-on learning, events, talks, exchange programmes and co-curriculars. Our pedagogical practices help develop curiosity and aspirations within our students.
I dream to make each child shine! And this vision is echoed by every member of my team. 
Every member of the Bodhi family works in synergy to help each child feel valued and push them to be the best versions of themselves.
Similarly, we value education through sports that enhances team-spirit, leadership and focuses on the mind as much as the body. 
We also believe in spiritual development along with intellectual development. Which is why every Bodhian practices Aana-paan (Vipassana)  meditation for ten minutes each day, having a positive impact on their mindfulness.
Our goal is to enable students to have greater choices in their lives beyond school, including access to the best universities. It will always be our endeavour to provide our students, guidance to become entrepreneurs, engineers, doctors, administrators, journalists, film-makers and more, anything that gives them a purpose in life.
However, at the end of the day, our biggest achievements are the cheerful faces that arrive and depart Bodhi every single day. We are committed to giving our students positivity each day so that they will eventually venture out into real world knowledge,with confidence in their aura and compassion in their hearts.
With good wishes,
Mrs. Nitu Bothra