Principal's Message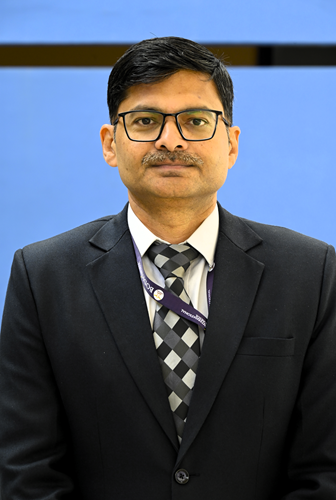 Mr. Chander Dev
Principal
Welcome to the Bodhi International School's website which provides a snapshot of what BIS is all about. It will also keep you informed about our busy, and exciting academic year ahead.We at Bodhi believe in providing holistic education for your child to empower them with values and skills.
BIS aims to be the international school of choice that promotes vibrant and holistic learning par excellence and stands committed to creating global leaders of tomorrow. As an international School, BIS offers the IB Early years and Primary years program till grade 5, a vibrant international Middle school program from grade 6 to 8, and a choice of Cambridge and CBSE curriculum from Grades 9 to 12. The way we do it is by integrating global curriculums and practices to create a valuable and enriching experience for our students and parents.
BIS prides itself on excellence in academic,co-curricular and extracurricular activities. The quality of the Bodhian who embarks on further academic studies on completion of the senior school is second to none. This BIS experience is what sets our students apart from others.
Students enjoy a caring, friendly, personal, safe and stimulating learning environment in which they excel. The high expectations of the school are clearly evident in the high standards displayed on a daily basis from our Early Years classes all the way through to Grade 12.
If you are a prospective parent or student, please contact BIS to arrange a tour of the school. You will then have an opportunity to witness something special – the BIS family in action.
There is always something happening at BIS and different special events are held annually. I take this opportunity to invite you to join us at any of our special events that will occur during the year.
To stay in touch, our monthly newsletters can be found on our website as soon as they are published. Daily updates can also be found on our Facebook, twitter and Instagram. It gives me great pleasure in welcoming you to Bodhi experience here in the vibrant West Rajasthan.
Regards,
Mr. Chander Dev